"Would recommend to all my friends - had a fantastic day, would love to be back"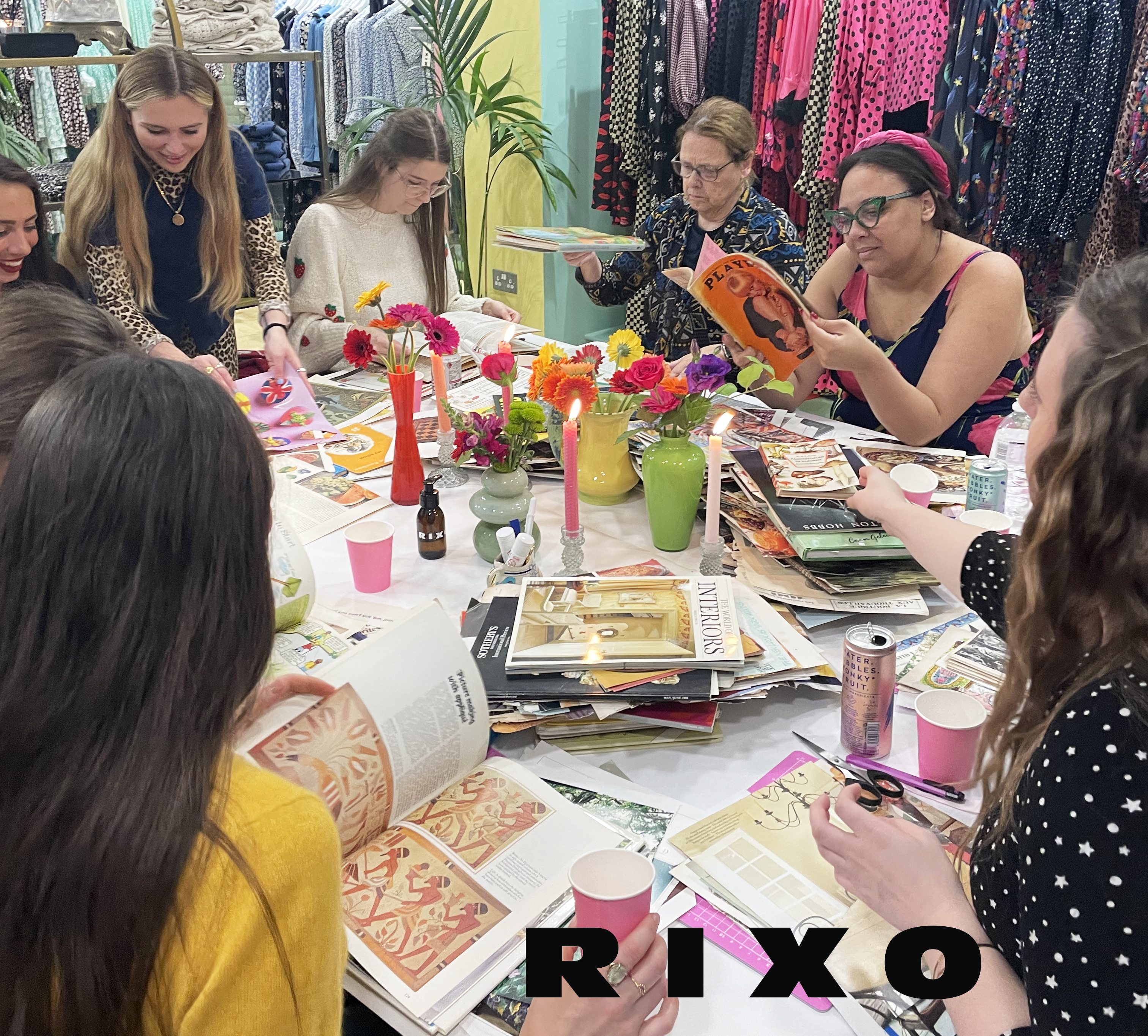 If you love anything vintage, retro or kitsch and would like to explore the calming, mindful effects of collage, you should join me for a masterclass in making your own piece of paper collage art!
We'll be making a collage from only old, recycled paper materials such as books and magazines - maybe you want to keep the collage yourself, maybe you're making it for a lovely friend or family member! (You can also bring your personal pictures if you'd like to include these in your piece)
No previous experience is needed for any of these workshops and I welcome absolutely everyone - collage has proven to reduce stress and anxiety, create connection and stimulate creativity: with our hectic lives nowadays, I believe it's even more important to give our busy heads a break from worrying, overthinking or planning and I hope you all will experience a bit of the calming effects collage can give you.
------------------------------------------------------------------------
2022 workshop dates


Book your tickets here:
13th of February
- at MYO in London Bridge
6th of March
- at MYO in London Bridge
27th of march
- at MYO in London Bridge
...more dates to follow or contact me for a private group workshop!
-------------------------------------------------------------

What's included*
?
2.5 hours of tips & tricks, guidance with sourcing images, cutting, puzzle'ing and creating your artwork
All vintage paper materials for you to work with - vintage books, magazines & postcards etc.
*Tea, coffees & breakfast pastries to start the day right
*You'll pick a vintage picture frame to take your artwork home in
*note that this will differ per workshop, the direct workshop links wil specify what's included.

And... what did previous workshop participants say?
"10/10! wish we could have stayed longer"
"I am so surprised what I managed to make and think Laura was a fantastic teacher"

"What a brilliant Sunday at Laura's vintage collage workshop.. such a lovely group of people - so friendly and encouraging and Laura was a brilliant teacher, I'm hooked!"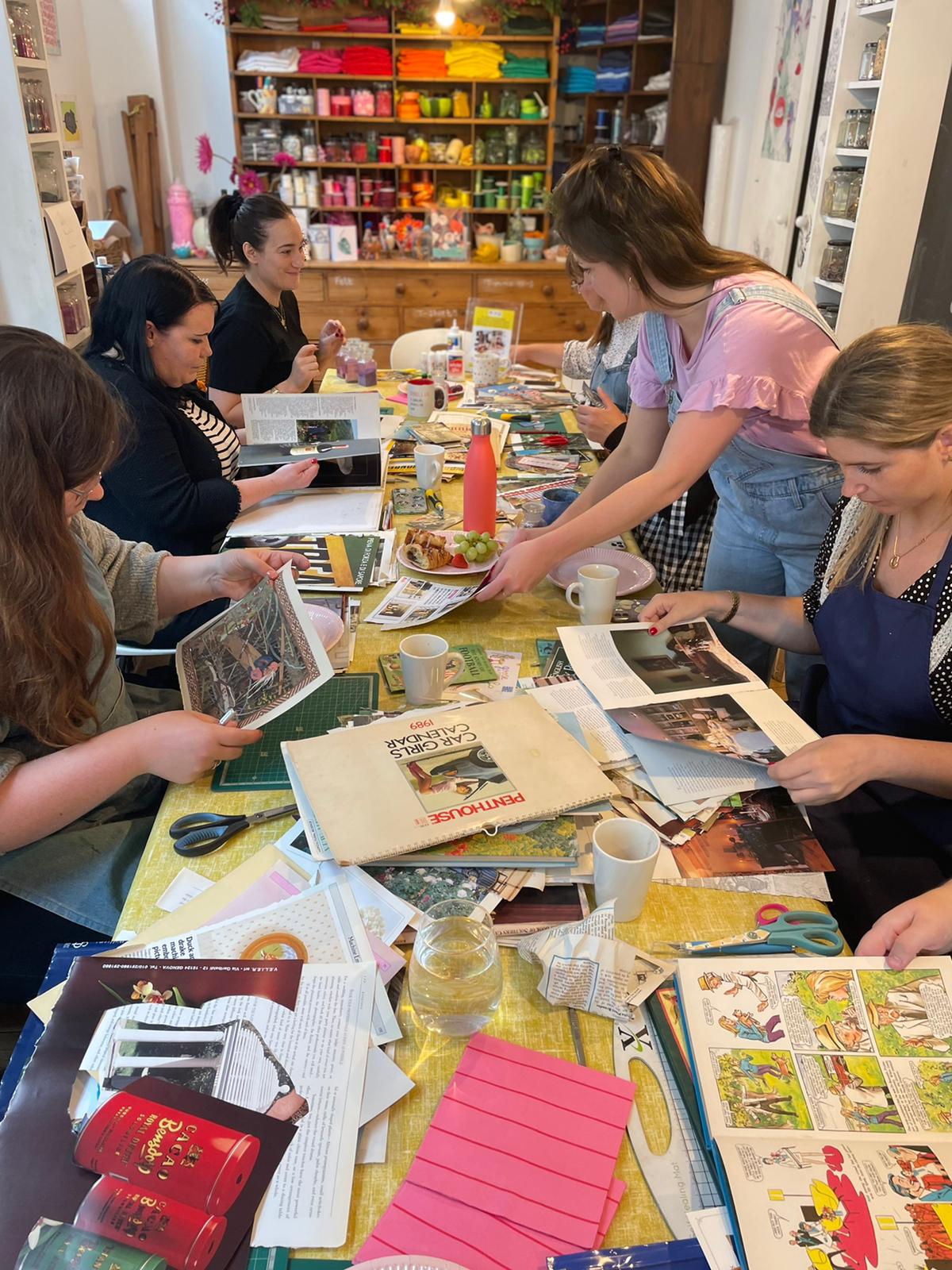 If you're interested in booking a corporate / private workshop (such as a birthday party, hen do, online workshop or team event) please get in touch using the contact form on my website - I will then get back to you within 2-3 business days.

Hope to meet you soon!

Laura x