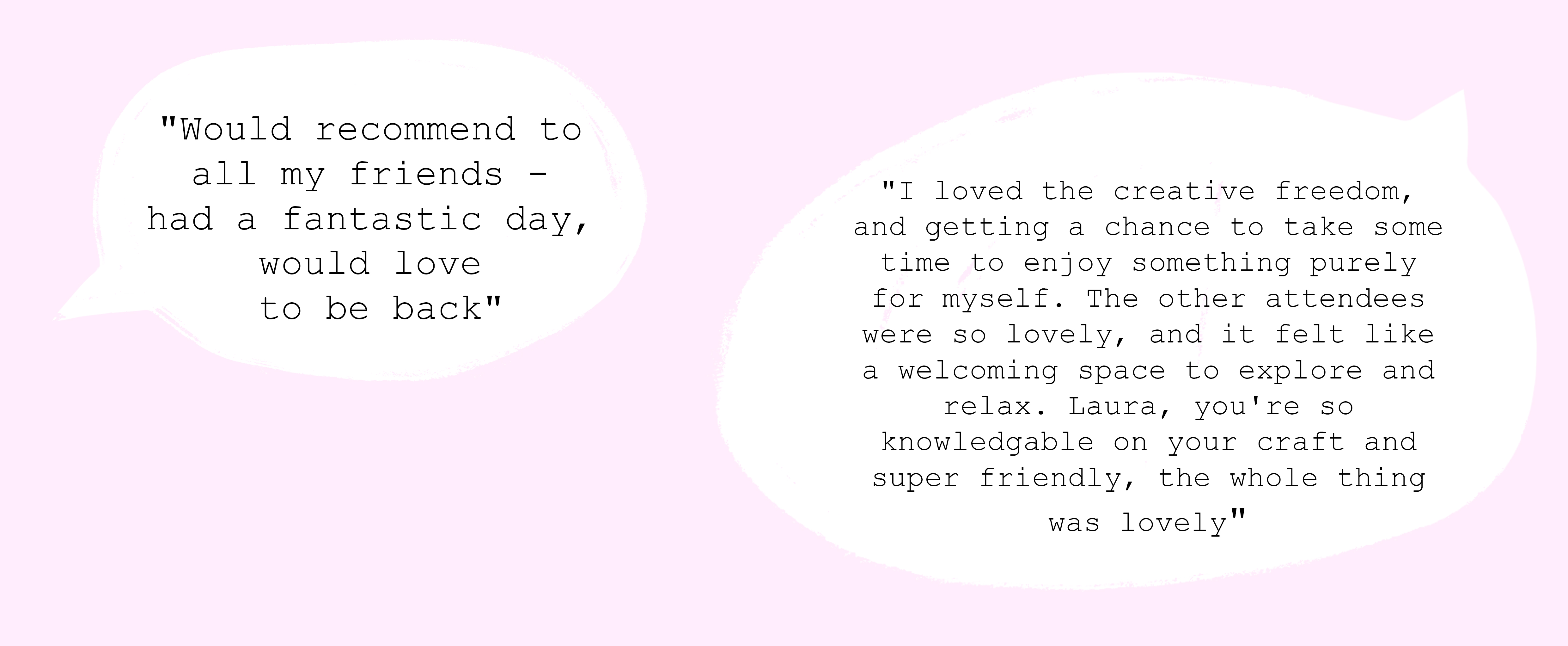 If you love anything vintage and would like to explore the relaxing effect of collage, you should join my workshop where you make your own piece of recycled paper art!

You'll learn how to make a collage from old paper materials such as vintage books and magazines. No previous experience is needed and I welcome absolutely everyone.




Why collage?
Collage has proven to reduce stress and anxiety, create connection, stimulate creativity and improve confidence. With our busy lives I believe it's even more important to give our minds a break, so come and enjoy the benefits of this wonderful offline activity.

Ready to give it a go?
I regularly host public classes - you can find the workshop details and tickets here:

Upcoming workshop dates:

30th of October 10:30-1pm
13th of November 10:30-1pm
2th of December - 18:30-21:00
18th of December - 10:30-1pm

Want to get in touch for a corporate workshop?
My corporate sessions are an absolute hit and often booked for team socials, wellbeing weeks or craft clubs at work. To book or receive more information please use this contact form and I'll get back to you within 1-2 working days.

Birthday party, hen-do, babyshower?
Looking for a fun activity for a special occassion? You can book a private collage workshop with me so that you and your guests each make your own recycled artwork. I can provided themed materials, festive decorations and alternative workshop set-ups. Get in touch to discuss your idea, nothing is too crazy!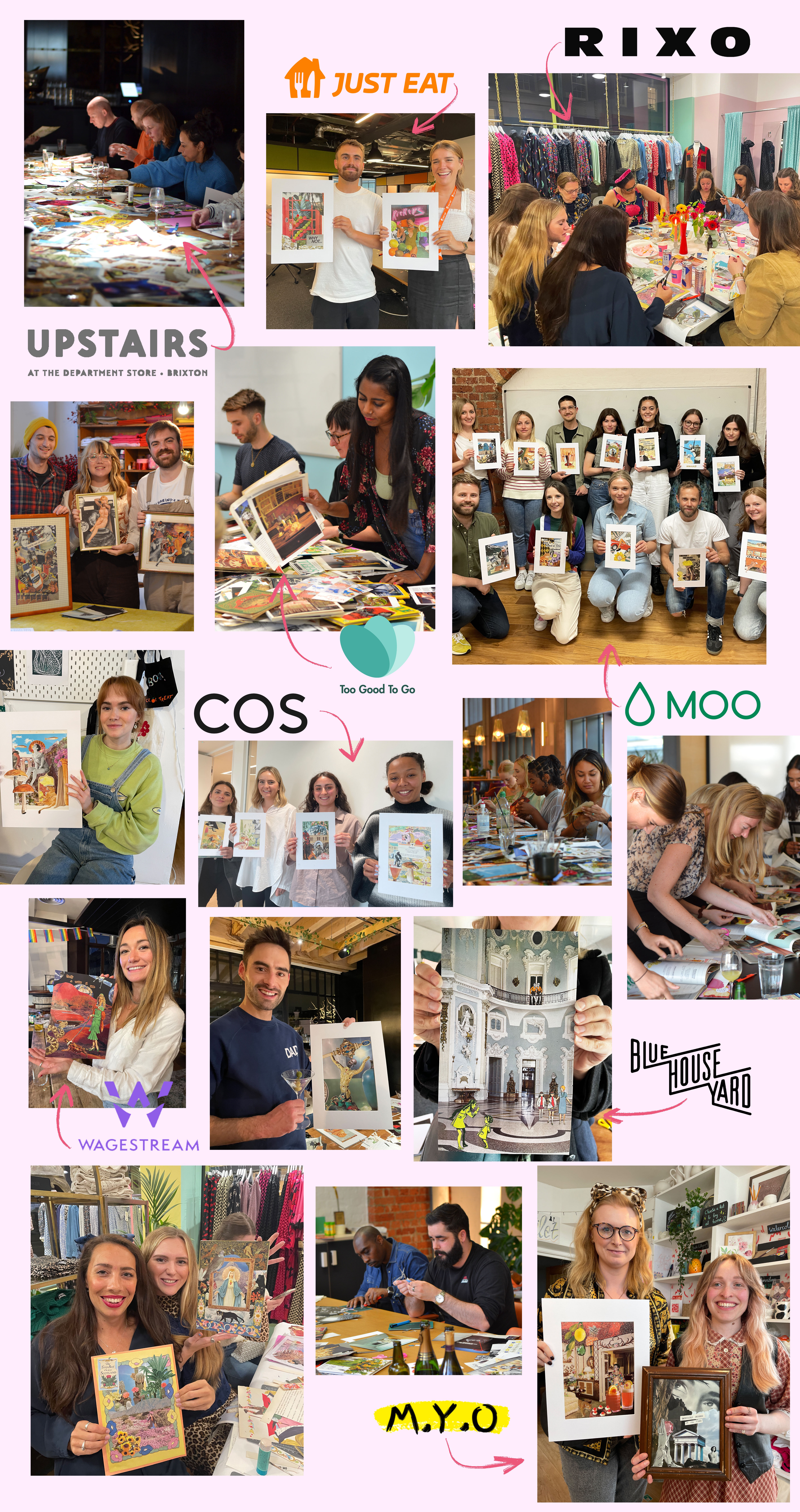 Previously hosted workshops for Rixo, Just Eat, COS, Too Good To Go, MOO Print, Art'Otel (London), Tribal Worldwide, 575 Wandsworth Road | National Trust, Amazon, The Ned | Ned's Club, Wagestream, The Department Store, Ebury Edge, MYO, London Makers Market, Pieces of the Puzzle, Blue House Yard, Flint PR , Native Places, KLS, Dille & Kamille