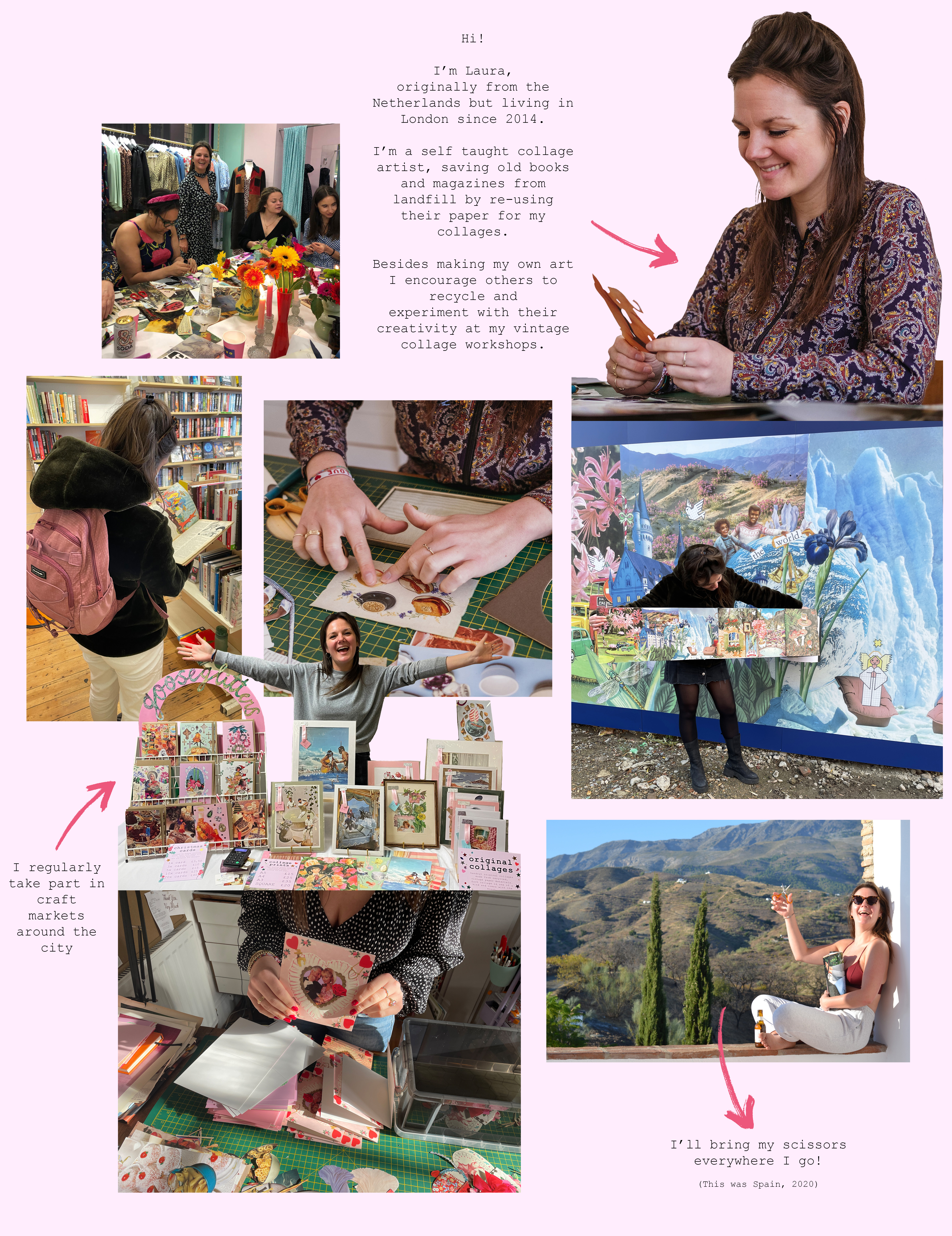 I've always had a love for paper products - buying a new diary was the hightlight of my school year and scraps of wrapping paper, sticker sheets, and vicotorian die cuts were treasured in old shoeboxes to reuse some day. I've always been drawn to kitschy imagery, glittery ephemera and colourful, quirky illustrations - looking back at my younger self, I can totally see why I do what I now do!

After years of working in the corporate environment I decided to chase my bigger dream - running gooseglitters fulltime and show the world what beauty we can find in those old, vintage papers. It has become my mission to save as many secondhand books as I possibly can so you can often find me wondering around carboot sales and flea markets.

Making new art from these old, used, sometimes ripped and stained, scribbled on, gorgeous papers makes me truly happy. Reusing and repurposing what is already with us and celebrating the life these books have lived, the conversations they've been part off, the households they've lived in: I seriously believe they need to be seen again.

What makes me almost happier than creating collages myself is introducing others to this beautiful craft - have a look on my workshop page for more information.

If you ever wish to contact me for commissioned work or a collaboration, private workshop requests or just a general chat: use the contact form on my website. Would love to hear from you!
Have a wonderful day,

Laura x